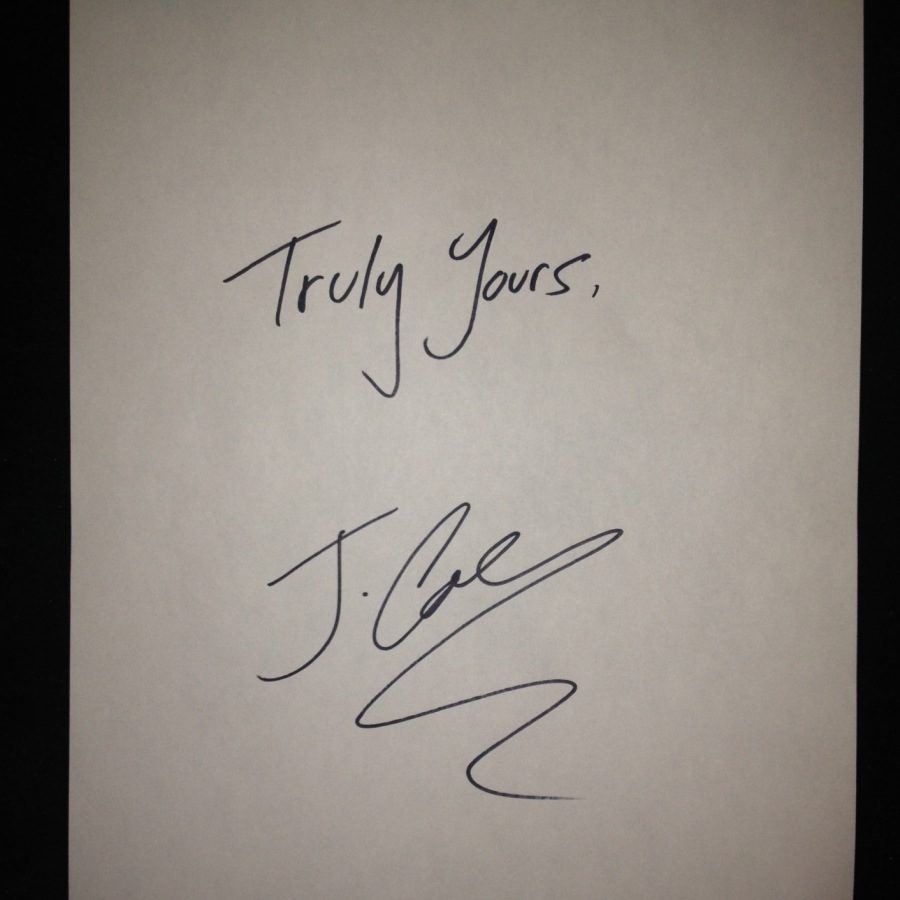 Da ist die OTS-Clique aber gänzlich aus dem Häuschen, dass J. Cole grad eben aus dem Nichts diese EP veröffentlicht. Vor dem Release seines diesjährigen Albums Born Sinner haut er fünf ungemasterte Tracks raus, die es nicht aufs Album geschafft haben. Außerdem kündigt Young Cole für diese Woche die erste Single an. Für Fans hat er nach dem Jump noch ein paar erklärende Worte. Son Start in den Tag könnte beschissener sein. Cole season hat begun.
DOWNLOAD: J. Cole – Truly Yours (Free EP) [via] | Mirror
It's time.

I appreciate you giving me the time I needed to grow, experiment, and find the direction for my 2nd album.. And I have.
Along the way I've recorded at least 4 albums worth of material, lots of it being unfinished demo versions waiting to be polished up, some of them are great songs and important stories that just won't make the album (either they don't fit Sonically, don't fit Theme, or there's just not enough space) .

Tonight, I want to give you a few of these songs because you deserve them. It's hard as fuck for me to keep all this music from you for so long, so I know it's been hard for you to wait. Thank you for your patience. Vibe out to these songs in their raw form, no polish.. just a lot of my soul..

The wait is over.

Truly Yours,

Born Sinner

Truly Yours

PS- 1st single coming this week. The album is hands down my best work yet. Can't wait to share.